# Posted 10:40 AM by Patrick Belton

SHE'S UNDOUBTEDLY A DELIGHTFUL WOMAN, and in fact dines frequently in college. But if you had your entire
national press
out as a running bit of humour looking to capture you in compromising postures and situations, mightn't you not start wearing a burqa?
Perhaps this is just the living in Islamic societies getting to me.
Cherie got into the party spirit (BBC)
The put Cherie Blair in a burqa campaign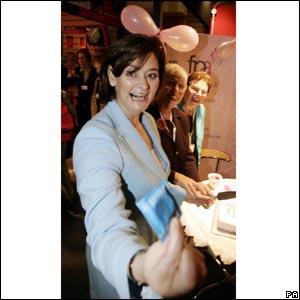 before...
&emsp &emsp &emsp &emsp
... and after
Are you thinking what we're thinking?
(1) opinions
--
Add your opinion